Willow Geer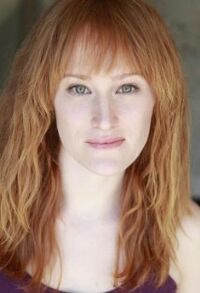 Birthplace
Los Angeles, California
Willow Geer - born Willow Geer-Alsop on March 2, 1981 (1981-03-02) (age 36) in Los Angeles, California - is an American actress who had a recurring role as J.J. Corliss in the third season of the FX series Justified.
Biography

Edit
Background

Edit
She is a third-generation actor/actress, the daughter of actress Ellen Geer and children's musician Peter Alsop and the granddaughter of actor Will Geer (best known for his role in The Waltons as Grandpa Walton).
Film Career
Edit
Geer has appeared in the films Amish Grace, Backwoods, Walk Hard: The Dewey Cox Story, Avenging Angels, and Briar & Graves.
Television Career
Edit
Geer has guest starred in the series Angel, Hawthorne, and E.R.
Voice Acting
Edit
Geer has provided voices for the film TMNT, and the console Survival game Lost Odyssey.
Ad blocker interference detected!
Wikia is a free-to-use site that makes money from advertising. We have a modified experience for viewers using ad blockers

Wikia is not accessible if you've made further modifications. Remove the custom ad blocker rule(s) and the page will load as expected.