William Mapother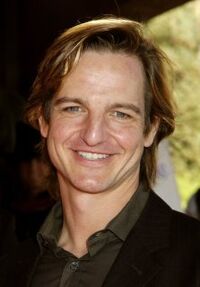 Name
William Reibert Mapother, Jr.
Birthplace
Louisville, Kentucky
William Mapother - born William Reibert Mapother Jr. on April 17, 1965 (1965-04-17) (age 52) in Louisville, Kentucky - is an American actor who had a recurring role as Delroy Baker in the third season of the FX series Justified.
Personal Life

Edit
Mapother was born in Louisville, Kentucky, the son of Louisa (Riehm) and William Reibert Mapother, Sr. He is of English, Irish, and German ancestry. He is a first cousin of actor Tom Cruise (whose given name is Thomas Cruise Mapother IV). Mapother has appeared in five movies starring Cruise. He had a cameo role in Minority Report, Vanilla Sky, and supporting roles in Mission: Impossible II, Born on the Fourth of July, and Magnolia. Mapother has two sisters, Katherine and Amy (an occasional actress, born February 17, 1974), both born in Louisville, Kentucky. His father was an attorney, bankruptcy consultant and judge in Louisville, between 1967 and 1970; William Reibert, Sr., died on June 22, 2006, after fighting lung cancer and pulmonary fibrosis.
Mapother graduated from the University of Notre Dame as an English major, and then taught high school in East Los Angeles for three years before becoming an actor.
Mapother has become widely known as a character actor, who sometimes plays scary or otherwise dark characters. Despite playing a pivotal role in Todd Field's In the Bedroom, Mapother is perhaps more widely known as Ethan Rom in the TV show Lost. The character was killed off early in the first season, but since then has appeared in seven episodes mainly through flashbacks, once due to time travel and another in an alternate timeline. This brings the total amount of Lost episodes he appeared in up to eleven.
Mapother has also had considerable roles in a series of independent films, such as The Lather Effect, Moola, Hurt, and Another Earth. Mapother starred in The Burrowers as a former Indian fighter who joins a posse to help find missing white settlers, only to discover that the hunters have become the hunted.
In September 2007, he was elected to a three-year term on the National Board of Directors for the Screen Actors Guild.
External Links
Edit
Ad blocker interference detected!
Wikia is a free-to-use site that makes money from advertising. We have a modified experience for viewers using ad blockers

Wikia is not accessible if you've made further modifications. Remove the custom ad blocker rule(s) and the page will load as expected.