Valerie Brandy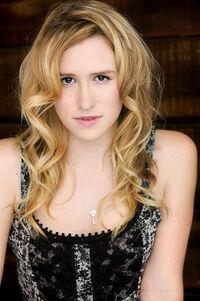 Valerie Brandy is an American actress who had a recurring role as Trixie in the third season. Brandy has also notably guest starred in the drama series Lie to Me. Brandy has also appeared in multiple feature films, including Lola's Last Letter, All in All, Mr. K, Shakey Grounds, Spring Spring, and Life (in V Minutes).
Ad blocker interference detected!
Wikia is a free-to-use site that makes money from advertising. We have a modified experience for viewers using ad blockers

Wikia is not accessible if you've made further modifications. Remove the custom ad blocker rule(s) and the page will load as expected.