Tom Beyer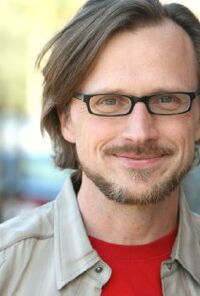 Tom Beyer is an actor. He co-stars as Edwin in the fifth season episode, "Kill the Messenger".
Biography
Edit
Tom Beyer won an L.A. Ovation Award (1998) for his roles at the Mark Taper Forum in "The Cider House Rules", directed by Tom Hulce. In 2002, he starred opposite Broadway regular Alice Ripley in the L.A. Reprise! production of "Gentlemen Prefer Blondes". Jillian Armenante (star of TV's "Judging Amy") directed him in the premiere of her play "In Flagrante Gothicto", in which he portrayed a 12-year-old French girl. (That production won a Garland Award for 'Best Ensemble in a Comedy.')
He acted on many stages in Seattle, where he also produced and acted in an award-winning production of "Holy Days" (written by Sally Nemeth), and spent 3 years as a company member of Seattle's Book-It Repertory Theatre, adapting literature into theatre. After a brief stint in his New York homeland, he moved to L.A. for "The Cider House Rules", and shortly after that was directed by Roger Rees at the Old Globe Theatre in "The Merry Wives of Windsor". Tom is also a tap-dancer, a rusty classical organist, a dabbler on the piano, a marathon-runner, and a purple-belt in Karate.
Ad blocker interference detected!
Wikia is a free-to-use site that makes money from advertising. We have a modified experience for viewers using ad blockers

Wikia is not accessible if you've made further modifications. Remove the custom ad blocker rule(s) and the page will load as expected.