Tim de Zarn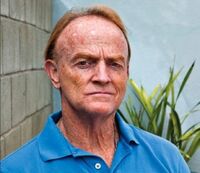 Birthplace
Cincinatti, Ohio
Tim de Zarn - born on July 11, 1952 (1952-07-11) (age 65) in Cincinnati, Ohio - is an American actor who guest starred as Detective Gerrity in the FX series Justified Season 3 episode "Watching the Detectives". de Zarn guest starred in the series Prime Suspect, Mad Men, The Forgotten, Lost, Criminal Minds, Weeds, Prison Break, The Shield, and Cold Case. de Zarn appeared in the films Fight Club, Spider-Man, Live Free or Die Hard, and Untraceable.
Ad blocker interference detected!
Wikia is a free-to-use site that makes money from advertising. We have a modified experience for viewers using ad blockers

Wikia is not accessible if you've made further modifications. Remove the custom ad blocker rule(s) and the page will load as expected.