Stoney Westmoreland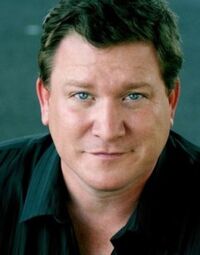 Stoney Westmoreland is an American actor and producer who guest starred as Gary Dempsey in the FX series Justified Season 3 episode "Watching the Detectives". Westmoreland guest starred on the series Leverage, Breaking Bad, Huge, NCIS, CSI: Miami, Supernatural, Las Vegas, Gilmore Girls, Providence, Star Trek: Voyager, and Two Guys, a Girl and a Pizza Place. Westmoreland appeared in the films Matchstick Men, Godzilla, World Trade Center, and Tortilla Soup.
Ad blocker interference detected!
Wikia is a free-to-use site that makes money from advertising. We have a modified experience for viewers using ad blockers

Wikia is not accessible if you've made further modifications. Remove the custom ad blocker rule(s) and the page will load as expected.