Ryan O'Nan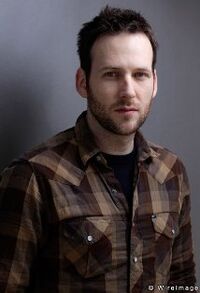 Ryan O'Nan is an American actor who guest stars as Jared Hale in the FX series Justified first season premier episode "Fire in the Hole". He has also had recurring roles in Mercy and The Unusuals. He has appeared in the films Eat Pray Love and The Dry Land. He wrote, directed and starred in the independent comedy 'The Brooklyn Brothers Beat the Best'. One of the best musical comedies of recent years. 'The Dry Land' sees him team up again with both Jason Ritter and Melissa Leo from his earlier film.
Ad blocker interference detected!
Wikia is a free-to-use site that makes money from advertising. We have a modified experience for viewers using ad blockers

Wikia is not accessible if you've made further modifications. Remove the custom ad blocker rule(s) and the page will load as expected.