Robert Dolan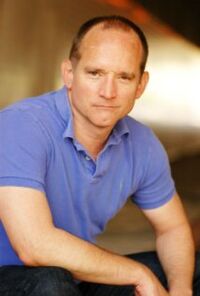 Birthplace
Prince Georges County, Maryland
Robert Dolan - born on June 18, 1961 (1961-06-18) (age 56) in Prince Georges County, Maryland, USA - is an actor. He has a recurring role as Detective Costanza in the sixth season. He has appeared in series such as 24, Criminal Minds, Jericho, Alias, Desperate Housewives, Judging Amy, The King of Queens, Scrubs, Angel and ER.
Ad blocker interference detected!
Wikia is a free-to-use site that makes money from advertising. We have a modified experience for viewers using ad blockers

Wikia is not accessible if you've made further modifications. Remove the custom ad blocker rule(s) and the page will load as expected.