Ray McKinnon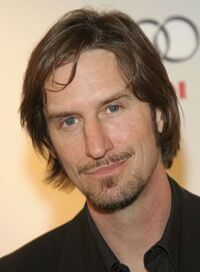 Birthplace
Adel, Georgia, USA
Birthdate
November 15, 1957
Ray McKinnon - born November 15, 1957 (1957-11-15) (age 59) in Adel, Georgia, USA - is an actor who guest stars as Mr. Duke in the FX series Justified first season episode "Blind Spot". He has also starred in Deadwood and had a recurring role in Sons of Anarchy.
Biography
Edit
McKinnon made his screen acting debut with a small role in the film Driving Miss Daisy in 1989.
In 2004 he starred in the first season of the HBO western drama Deadwood as Reverend H. W. Smith.
In 2009 he starred in the film The Blind Side as Coach Cotton.
In 2011 he guest starred in the fourth season of the FX crime drama Sons of Anarchy as Assistant District Attorney Lincoln "Linc" Potter.
He is the co-owner of "Ginny Mules Pictures", along with partner Walton Goggins, a film and television production company.
External links
Edit
Ad blocker interference detected!
Wikia is a free-to-use site that makes money from advertising. We have a modified experience for viewers using ad blockers

Wikia is not accessible if you've made further modifications. Remove the custom ad blocker rule(s) and the page will load as expected.