Paul Rae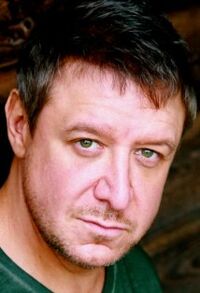 Birthplace
New Orleans, Louisiana
Paul Rae, born on June 27, 1968 (1968-06-27) (age 49) in New Orleans, Lousiana, USA, is an actor. He guest stars as Patterson Gaines in the fourth season episode, "This Bird Has Flown". He has appeared in such series as Memphis Beat, Fringe, Criminal Minds, Californication, The Closer and Malcolm in the Middle. He has also appeared in films such as True Grit, Texas Chainsaw 3D and Daddy Day Camp.
Ad blocker interference detected!
Wikia is a free-to-use site that makes money from advertising. We have a modified experience for viewers using ad blockers

Wikia is not accessible if you've made further modifications. Remove the custom ad blocker rule(s) and the page will load as expected.