Nick Hoffa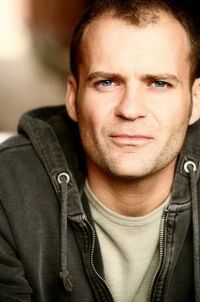 Nick Hoffa is an American actor who co-starred as LPD Officer 1 in the FX series Justified Season 3 episode, "Thick as Mud". Hoffa guest starred in the series Law & Order: LA, Sons of Anarchy, Dark Blue, Cold Case, The Unit, Jericho, Criminal Minds, and Monk. Hoffa also provided the voice of Patrolman Victor Zimmerman in the video game L.A. Noire.
External Links
Edit
Ad blocker interference detected!
Wikia is a free-to-use site that makes money from advertising. We have a modified experience for viewers using ad blockers

Wikia is not accessible if you've made further modifications. Remove the custom ad blocker rule(s) and the page will load as expected.