Mickey Jones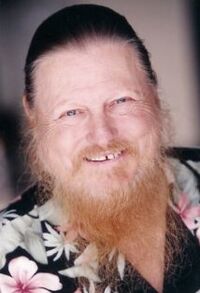 Birthplace
Houston, Texas, USA
Mickey Jones (June 10, 1941 - February 7, 2018) was a musician and actor. He had a recurring role as Rodney Dunham in the FX series Justified. Jones had a recurring role on Home Improvement. He played Chris Farber in V. Jones' career as a drummer had him backing up such artists as Trini Lopez, Johnny Rivers and Bob Dylan on his world tour in 1966.
On February 7, 2018, Jones passed away at the age of 76 from an illness.
Biography
Early life
Jones was born in Houston, Texas, the son of Frances Marie (née Vieregge) and Fred Edward Jones.
Career
In 1966, he was the drummer backing Bob Dylan on his world tour, replacing Levon Helm, with the other members of what would become The Band. This tour included the infamous bootlegged "Royal Albert Hall" concert. Later Jones joined the band The First Edition with Kenny Rogers and recorded several international hits.
After the break-up of The First Edition in 1975, Jones concentrated his career as a character actor where he has made dozens of appearances in films and television. Jones starred in the short lived 1980 spin-off television series Flo as Chester. He appeared in the original V miniseries and V: The Final Battle as Chris Farber. Jones also had a recurring role on the television show Home Improvement as Pete Bilker. He is commonly mistaken for fellow character actor Dennis Burkley.
He has also appeared in 21 Jump Street, Boy Meets World, Alf, Baywatch, JAG and The District.