Michael Scott Allen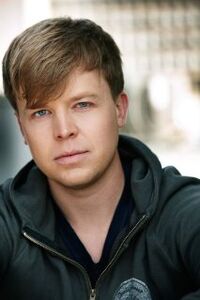 Birthplace
Arlington, Texas
Michael Scott Allen - born in Arlington, Texas - is an American actor who co-starred as an Electrical Store Clerk in the FX serires Justified Season 3 episode, "Thick as Mud".
Biography
Edit
Michael Scott Allen is a professional actor born and raised in Arlington, TX, and currently residing in Los Angeles, CA. After high school Michael attended the Boston University School of Theater where he studied all facets of theatre; Linklater Voice Technique, Stanislavski, Grotowski Physical Acting, Ensemble Theatre, Directing, Writing, Stage Combat, and more. While at BU he studied abroad at the London Academy of Music and Dramatic Art, where he spent a semester focusing in Shakespeare and Restoration theatre. After receiving his BFA in Theater Arts from BU, Michael was fortunate enough to be cast in his first feature, an independent horror film entitled Dark Feed, written and directed by Michael and Shawn Rasmussen (the duo who wrote John Carpenter' new film, The Ward). Since moving to Los Angeles in early 2011, Michael has become a serious working actor in Television, Film, and Theater. He is an avid sports fan and outdoors-man.
Ad blocker interference detected!
Wikia is a free-to-use site that makes money from advertising. We have a modified experience for viewers using ad blockers

Wikia is not accessible if you've made further modifications. Remove the custom ad blocker rule(s) and the page will load as expected.