Michael Graziadei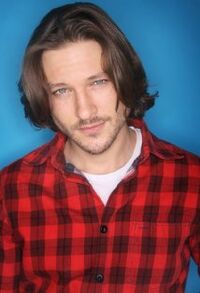 Name
Michael A. Graziadei
Birthdate
September 22, 1979
Michael Graziadei, born on September 22, 1979 (1979-09-22) (age 37) in Germany, is an actor. He guest stars as Mason Goines in the fourth season episode, "Truth and Consequences". As an actor, he is best known for his role as Daniel Romalotti on the CBS daytime drama, The Young and the Restless. Graziadei has also appeared in the series American Horror Story, The Secret Circle, 90210, NCIS, Grounded for Life, Ghost Whisperer, and Criminal Minds.
Ad blocker interference detected!
Wikia is a free-to-use site that makes money from advertising. We have a modified experience for viewers using ad blockers

Wikia is not accessible if you've made further modifications. Remove the custom ad blocker rule(s) and the page will load as expected.