Matthew John Armstrong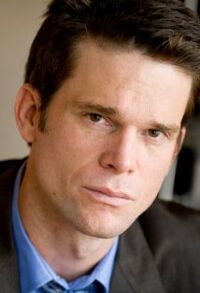 Name
Matthew John Armstrong
Birthplace
Chicago, Illinois
Birthdate
August 28, 1973
Matthew John Armstrong - born on August 28, 1973 (1973-08-28) (age 43) in Chicago, Illinois, USA - is an actor. He guest stars as the Tonin Hitman in the fourth season episode, "Outlaw".
He was most recently seen in the television series Heroes as Ted Sprague and a single episode of House. He also had a long running role on American Dreams, and acted as a Phoenix in one episode of Supernatural. He attended Naperville Central High School in Naperville, Illinois, where he played football and was the two-time Defensive Player of the Year in the DuPage Valley Conference. On May 4, 2012, he was recognized as a Naperville Central Allumni.
Personal Life
Edit
He is married to Ashley Crow, the actress who portrayed Sandra Bennet on Heroes.
Ad blocker interference detected!
Wikia is a free-to-use site that makes money from advertising. We have a modified experience for viewers using ad blockers

Wikia is not accessible if you've made further modifications. Remove the custom ad blocker rule(s) and the page will load as expected.