Marshall Allman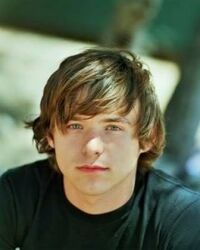 Name
Marshall Scot Allman
Marshall Allman - born Marshall Scot Allman on April 5, 1984 (1984-04-05) (age 33) in Austin, Texas - is an American actor who had a recurring role as Donovan in the third season of the FX series Justified.
Early Life
Edit
Allman was born in Austin, Texas, brother of David Allman, and the son of Idanell (née Brown; born January 14, 1950; Austin, Texas) and James Martin Allman, Jr. (born April 27, 1950; Travis County, Texas). As he grew up he was talented in soccer and art. Allman played club and school soccer and is deeply interested in contemporary music. After graduating from Austin High School in 2002, he chose to pursue an acting career in Los Angeles over studying art in New York City.
Television
Edit
Allman is best known to audiences for his portrayal of L.J. Burrows on the FOX series Prison Break. Allman has also made guest appearances on shows such as Without a Trace, Boston Public, Malcolm in the Middle, The Practice, Phil of the Future, Close to Home, Cold Case, Saving Grace, Grey's Anatomy, Mad Men and most recently The Closer. In November 2009, Allman won the role of Tommy Mickens in the third season of True Blood.
Allman's film credits include Shallow Ground, Little Black Book, Dishdogz and soon to be released: The Immaculate Conception of Little Dizzle.
Ad blocker interference detected!
Wikia is a free-to-use site that makes money from advertising. We have a modified experience for viewers using ad blockers

Wikia is not accessible if you've made further modifications. Remove the custom ad blocker rule(s) and the page will load as expected.