Linc Hand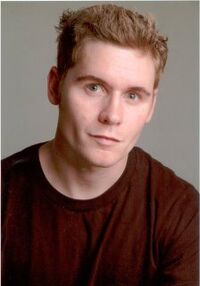 Birthplace
Birmingham, Alabama
Birthdate
{{{birthdate}}}
Linc Hand - born in Birmingham, Alabama - is an American actor who co-starred as an unnamed Muscle Boy in the FX series Justified Season 3 episode "Measures".
Mini Biography
Edit
Birmingham, Alabama born and raised Linc Hand gravitated to acting at the early age of 5 when he appeared in commercials for Sunshine Puppy Food. With a family heritage of entertainers that included Elvis Presley, it was no surprise that entertaining was in his genes.
His love of sports and his athletic talent drew the attention early on of a local modeling scout who cast Linc in local as well as national print ads. Bit by the acting bug, Linc, following in the acting footsteps of his mother, Edie Hand, both actress and author, he headed West to Hollywood where he began studying under legendary acting coach, Howard Fine, and is currently a member of Howard Finn's Master Class.
His confidence and determination has led to numerous national commercials as well as his first feature film, "When I Find the Ocean," which was released in 2006. In addition, he has just landed his first "Leading Role" in the feature, "Free WIll" which begins principle photography in 2007.
Linc's talents are also recognized by television executives as he is a favorite among television producers in guest appearances and interviews including but not limited to CMT (Country Music Television), TV Land, as well as Soap Talk.
Ad blocker interference detected!
Wikia is a free-to-use site that makes money from advertising. We have a modified experience for viewers using ad blockers

Wikia is not accessible if you've made further modifications. Remove the custom ad blocker rule(s) and the page will load as expected.