Kimberly Arland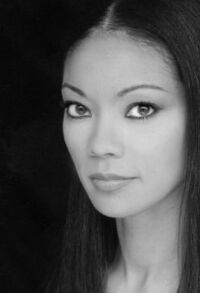 Kimberly Arland is an American actress. She co-stars as Amanda Griffin in the FX series Justified first season episode "Hatless". She has also appeared in the films Paved with Good Intentions (2006), Battle Planet (2008), Star Trek (2009), and Repeat Offenders: Jamais Vu (2011).
Guest Star
Edit
Season one credits
Fire in the Hole
Riverbrook
Fixer
Long in the Tooth
The Lord of War and Thunder
The Collection
Blind Spot
Blowback
Hatless
The Hammer
Veterans
Fathers and Sons
Bulletville
External links
Edit
Ad blocker interference detected!
Wikia is a free-to-use site that makes money from advertising. We have a modified experience for viewers using ad blockers

Wikia is not accessible if you've made further modifications. Remove the custom ad blocker rule(s) and the page will load as expected.