Kai Lennox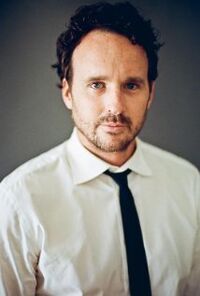 Kai Lennox is an actor. He guest stars as Glenn Cosgrove in the second season episode, "The Life Inside". He has appeared in series such as Legit, Vegas, House of Lies, Burn Notice, Hawthorne, NCIS, and Grey's Anatomy and has also appeared in films such as Rush Hour, Boogie Nights, Beginners and Yes Man.
Ad blocker interference detected!
Wikia is a free-to-use site that makes money from advertising. We have a modified experience for viewers using ad blockers

Wikia is not accessible if you've made further modifications. Remove the custom ad blocker rule(s) and the page will load as expected.