Joshua Harto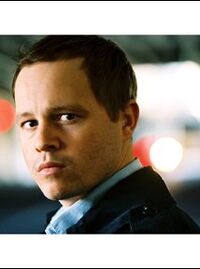 Birthplace
Huntington, West Virginia
Birthdate
January 9, 1979
Joshua Harto - born Joshua Denver Harto on January 9, 1979 (1979-01-09) (age 39) in Huntington, West Virginia, USA - is an actor. He guest stars as Henkins in the fifth season episode, "Wrong Roads".
As an actor, he has guest starred in a number of notable television series, including American Dreams, Carnivàle, Crossing Jordan, JAG, Strangers with Candy, The Practice, Cold Case and Oz, in wich he played a Young Aryan Inmate named Carl Jenkins, who Committs Suicide while in Solitary Confinement. He has also had brief recurring roles in the Nickelodeon series The Mystery Files of Shelby Woo and as Ben Sturky on the Disney Channel series That's So Raven.
He has a small role in the Batman film, The Dark Knight, as well as the Marvel film Iron Man, both released in 2008. He also appeared in 2010 film Unthinkable. In the same year, Harto along with his wife, Liz W. Garcia created the TNT police drama Memphis Beat, starring Jason Lee. The series ended the following year after two seasons.