Joshua Harto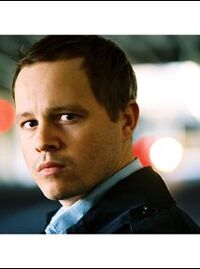 Birthplace
Huntington, West Virginia
Birthdate
January 9, 1979
Joshua Harto - born Joshua Denver Harto on January 9, 1979 (1979-01-09) (age 38) in Huntington, West Virginia, USA - is an actor. He guest stars as Henkins in the fifth season episode, "Wrong Roads".
As an actor, he has guest starred in a number of notable television series, including American Dreams, Carnivàle, Crossing Jordan, JAG, Strangers with Candy, The Practice, Cold Case and more. He has also had brief recurring roles in the Nickelodeon series The Mystery Files of Shelby Woo and as Ben Sturky on the Disney Channel series That's So Raven.
He has a small role in the Batman film, The Dark Knight, as well as the Marvel film Iron Man, both released in 2008. He also appeared in 2010 film Unthinkable. In the same year, Harto along with his wife, Liz W. Garcia created the TNT police drama Memphis Beat, starring Jason Lee. The series ended the following year after two seasons.
Ad blocker interference detected!
Wikia is a free-to-use site that makes money from advertising. We have a modified experience for viewers using ad blockers

Wikia is not accessible if you've made further modifications. Remove the custom ad blocker rule(s) and the page will load as expected.