Josh Wingate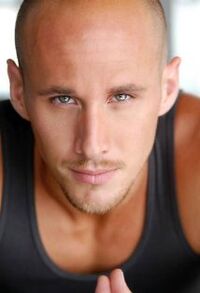 Birthplace
Squantum, Massachusetts, USA
Josh Wingate is an American actor who had a recurring role as Puller in the first season of the FX series Justified. He has also had a recurring role in General Hospital.
Biography
Edit
Wingate made his screen acting debut in 1995 with a recurring role on the college soap Blue State. He remained on the series until 1997. He did not appear on screen again until after he moved to Los Angeles in 2002. He had a role in the short film Strikingly Single in 2004. He appeared in the 24 spin-off web series 24: Conspiracy and also had a role in the short film The Woman of His Dreams in 2005. In 2006 he had roles in the series E-Ring, Crossing Jordan, How I Met Your Mother and Dexter and the features American Blend and Saurian. In 2007 he appeared in Medium, Moonlight and The Unit.
In 2010 he guest starred as Puller in the first season of the FX series Justified. The character appeared in the episodes "Veterans" and "The Hammer". He appeared in 10 episodes of the soap General Hospital as Carter. He also had roles in the series FlashForward, Looking for Grace and Men of a Certain Age and the short 500mg of Something that year. In 2011 he appeared in the series Undercovers, The Event, Castle and CSI: NY and the film Priest.
Ad blocker interference detected!
Wikia is a free-to-use site that makes money from advertising. We have a modified experience for viewers using ad blockers

Wikia is not accessible if you've made further modifications. Remove the custom ad blocker rule(s) and the page will load as expected.