John-Clay Scott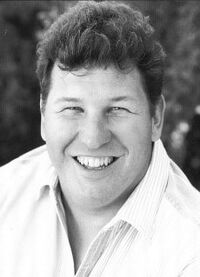 Birthplace
Blythe, California
John-Clay Scott - born John W. Scott on July 26, 1957 (1957-07-26) (age 60) in Blythe, California - is an American actor and stunt driver who co-starred as Gus in the FX series Justified Season 3 episode, "When the Guns Come Out". Scott has appeared in the series The Suite Life of Zack and Cody, Black Scorpion, Renegade, and Little House on the Prairie. Scott has appeared in the films The Girl Next Door, Ed, Wanted: Dead or Alive, and Overnight Delivery.
Ad blocker interference detected!
Wikia is a free-to-use site that makes money from advertising. We have a modified experience for viewers using ad blockers

Wikia is not accessible if you've made further modifications. Remove the custom ad blocker rule(s) and the page will load as expected.