Jeorge Bennett Watson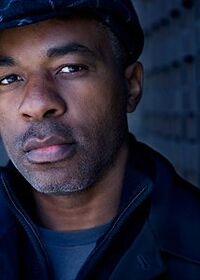 Name
Jeorge Bennett Watson
Birthplace
Windsor, North Carolina, USA
Birthdate
October 4, 1965
Jeorge Bennett Watson - October 4, 1965 (1965-10-04) (age 51) - is an American actor who co-stars as Detention Deputy Knight in the FX series Justified first season episode "Riverbrook". Watson had a recurring role in the first season of The Wire as drug dealer Marvin Browning. He has also appeared in Homicide: Life on the Street, Cold Case, The Defenders and Shameless.
Ad blocker interference detected!
Wikia is a free-to-use site that makes money from advertising. We have a modified experience for viewers using ad blockers

Wikia is not accessible if you've made further modifications. Remove the custom ad blocker rule(s) and the page will load as expected.