Jeannetta Arnette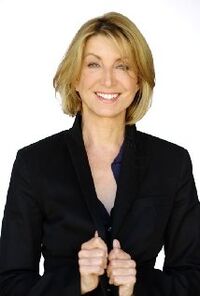 Birthplace
Washington, D.C.
Jeannetta Arnette - born on July 29, 1954 (1954-07-29) (age 63) in Washington, D.C., USA - is an actress. She has a recurring role as Marsha Keyhoe in the fifth season. She is best known for her television role as Miss Meara on the situation comedy Head of the Class. She has also appeared in numerous films (including Boys Don't Cry and Ladybugs) and guest-starring roles on television. In 2006, she co-starred in Tori Spelling's VH1 sitcom So NoTORIous and played Sarah Jean, an innocent death row inmate, on CBS' Criminal Minds.
Ad blocker interference detected!
Wikia is a free-to-use site that makes money from advertising. We have a modified experience for viewers using ad blockers

Wikia is not accessible if you've made further modifications. Remove the custom ad blocker rule(s) and the page will load as expected.