James Logan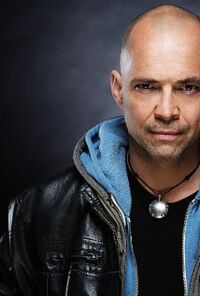 Birthdate
October 27, 1970
James Logan - born on October 27, 1970 (1970-10-27) (age 46) in Dallas, Texas, USA - is an actor. He co-stars as Poker Player 1 in the second season episode, "Debts and Accounts" and as Caleb in the fifth season episodes "Wrong Roads" and "Starvation". He has appeared in series such as Last Man Standing, General Hospital, Harry's Law, Monk, JAG, The X-Files and Phenom. He has also appeared in the films The Hunger Games: Catching Fire and Ride Along.
He is one of three actors (along with Boo Arnold and Ezra Buzzington) to portray two different characters in Justified.
Ad blocker interference detected!
Wikia is a free-to-use site that makes money from advertising. We have a modified experience for viewers using ad blockers

Wikia is not accessible if you've made further modifications. Remove the custom ad blocker rule(s) and the page will load as expected.