Garland Whitt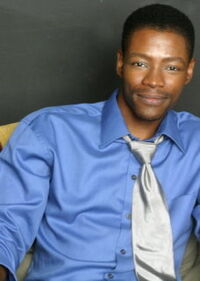 Garland Whitt is an American actor who co-starred as Cornelius in the FX series Justified Season 3 episode "The Man Behind The Curtain". Whitt guest starred in the series NCIS: Los Angeles, Cold Case, The Shield, CSI: Crime Scene Investigation, and Law & Order. Whitt also appeared in the films Save the Last Dance, Training Day, The Hurricane, and Blind Faith.
Ad blocker interference detected!
Wikia is a free-to-use site that makes money from advertising. We have a modified experience for viewers using ad blockers

Wikia is not accessible if you've made further modifications. Remove the custom ad blocker rule(s) and the page will load as expected.