Fredric Lehne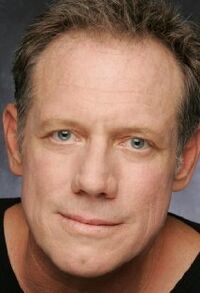 Birthplace
Buffalo, New York
Birthdate
February 3, 1959
Fredric Lehne - born Fredric G. Lehne on February 3, 1959 (1959-02-03) (age 58) in Buffalo, New York - is an American actor who guest starred as SWAT Commanding Officer in the FX series Justified Season 1 episode, "Blowback".
Biography
Edit
Background
Edit
Fredric Lehne was born in Buffalo, but a variety of circumstances and opportunities had his family relocating to different communities in the New York/New Jersey area during the years. For that reason he attended High School in the Fayetteville-Manlius school district in Manlius, NY, outside of Syracuse. It was in Syracuse where he and his family were involved with Salt City Playhouse (actual Salt City Center for the Performing Arts), his first meaningful contact with the acting world.
Personal Life
Edit
Lehne is married to Shirley Naples, with whom he has two children.
In 1995 he guest starred as Ranger in episode "The Coming of Shadows" of US TV series Babylon 5. Notably, the episode won the Hugo Award for 1996.
He is known for his role as US Marshal Edward Mars in ABC's hit show Lost. He dies in the first season, but is seen throughout the remaining seasons in various flashbacks as well as some flash "sideways." He is seen as INS agent Janus in Men in Black. He also played Apollo 7 LM pilot Walter Cunningham in the HBO mini-series From the Earth to the Moon.
Before his character's death, he appeared in a recurring role on Supernatural, as Azazel, the yellow-eyed demon. He has a recurring role on Ghost Whisperer, appeared in The X-Files as the young Arthur Dales, and in an episode of Malcolm in the Middle and Firefly. Lehne worked on the film Apology, released in 2007. In 2007 through 2008, Lehne worked on the TV series Criminal Minds where he played a former hitman now in witness protection who was searching for his kidnapped daughter.
Lehne also starred in the 1981 film "The Children Nobody Wanted". Lehne played real-life person Tom Butterfield who took children who were abandoned into his care. The film also starred high-profile actress Michelle Pfeifer. Lehne also starred in the 1981 film " Coward Of The County". Lehne played real-life person Tommy Spencer.
Lehne had a recurring role in 2012 as guard Frank McCann in American Horror Story: Asylum.
External Links
Edit
Ad blocker interference detected!
Wikia is a free-to-use site that makes money from advertising. We have a modified experience for viewers using ad blockers

Wikia is not accessible if you've made further modifications. Remove the custom ad blocker rule(s) and the page will load as expected.