Emiliano Torres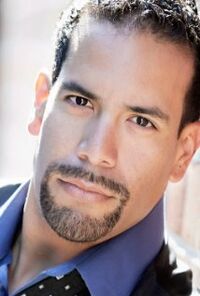 Birthplace
Oakland, California
Emiliano Torres- born in Oakland, California, USA - is an actor. He had a recurring role in the fifth season as Manuel.
Mini Biography
Edit
Born and raised in Oakland, California, Emi always found himself using any excuse to get on stage and entertain. He began his acting career by receiving a bachelor of arts degree in theatre from California State University, Long Beach. Even though he has worked on such films as Street Kings (2008), The Revenant (2009), and the family comedy, Christmas in Compton (2012), he prefers acting on the stage. Recent Television credits include 2 Broke Girls, Raising Hope, Weeds, Justified, and CSI: Crime Scene Investigation. Pursuing his career in Los Angeles means being apart from his family in his native Oakland. Distance aside, Emi remains very close to his mom, "Muneca", who has fueled his dreams with love and support.
Ad blocker interference detected!
Wikia is a free-to-use site that makes money from advertising. We have a modified experience for viewers using ad blockers

Wikia is not accessible if you've made further modifications. Remove the custom ad blocker rule(s) and the page will load as expected.