Ed Corbin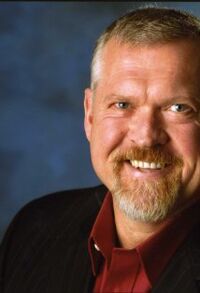 Birthplace
Armuchee, Georgia
Ed Corbin - born Ed Lee Corbin on February 1963 in Armuchee, Georgia - is an American actor who guest starred as Combs in the FX series Justified Season 3 episode, "The Devil You Know".
Personal Life
Edit
Corbin attended Armuchee High School in Armuchee, Georgia, and worked as a pulpwooder in his family business while in high school. He graduated from the University of Georgia with honors, Finance 87.
Ed currently resides in Los Angeles and Canoga Park, California.
Ed made his film debut as a patient to Danny Nelson's "Jake Pruitt" character in Tucker Johnston's Blood Salvage (1990). The film launched Ed's career as a supporting actor which followed with such films as Midnight Edition (1993), Blue Sky (1994), In the Flesh (1998), and Barstow 2008 (2001). In addition to his film roles, Ed also appeared on such television shows as The X-Files (one episode, 1999) as a guard, The Amanda Show (two episodes, 2000–01), on which he played a fictional character called "The Boost" on a commercial parody of the same name, and a role children best remember him by, The Bold and the Beautiful (1987–present) as a bouncer, and Becker (one episode, 2001) as a cell mate.
Ad blocker interference detected!
Wikia is a free-to-use site that makes money from advertising. We have a modified experience for viewers using ad blockers

Wikia is not accessible if you've made further modifications. Remove the custom ad blocker rule(s) and the page will load as expected.