Don Harvey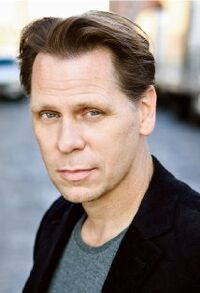 Name
Donald Patrick Harvey II
Birthplace
St. Clair Shores, Michigan
Don Harvey, born Donald Patrick Harvey II on May 31, 1960 (1960-05-31) (age 57) in St. Clair Shores, Michigan, USA, is an actor. He guest stars as Patrick Massett in the fourth season episode, "Where's Waldo?".
Mini Biography
Edit
Don Harvey was born in St. Clair Shores Michigan the sixth of eight children. He attended the University of Michigan and the Yale School of Drama before moving to New York City to pursue film, TV and theatre work.
He has appeared in over forty feature films, but his most notable performances are in Casualties Of War (1989) alongside Sean Penn and Michael J. Fox, Eight Men Out (1988) with John Cusack and Charlie Sheen and American Heart (1993) with Jeff Bridges.
His television work includes starring performances on Miami Vice, NYPD Blue, The Pretender, Medium, Numb3rs and HBO's Luck.
He is constantly doing theater in New York and throughout the country, performing in classical plays by Shakespeare, Williams, Pinter, Mamet and others as well as contemporary and new works.
He is married to Dyanne Court Harvey and shares his time between New York and Los Angeles.
Ad blocker interference detected!
Wikia is a free-to-use site that makes money from advertising. We have a modified experience for viewers using ad blockers

Wikia is not accessible if you've made further modifications. Remove the custom ad blocker rule(s) and the page will load as expected.