David Ury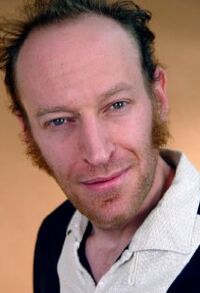 Birthplace
Sonoma, California
Birthdate
September 30, 1973
David Ury - born David Brian Ury on September 30, 1973 (1973-09-30) (age 43) in Sonoma, California - is an American film and television actor, stand-up comedian and Japanese film, anime and manga translation specialist who guest starred as Hiram Pugh in the FX series Justified Season 4 premiere episode, "Hole in the Wall".
Ury began his acting career on Japanese television as the "zany Japanese speaking foreigner". Ury learned to speak Japanese fluently while at college in Tokyo and has worked as a translator in film, television, and manga and currently (As of May 2011) translates and writes English adaptations for Japanese comics (manga) (Some of which notable are Rave Master vol.33,34,35, Basilisk, Genshiken, Gacha Gacha and The Wallflower). Ury moved to Los Angeles in August 2001 where he began performing stand-up comedy. In the spring of 2003, Ury became the "Ugly Guy" in Fox's Mr. Personality promo commercials. More recently he has appeared as the "Guy who says Yes" or the "Yes Guy" on the Internet viral Verizon parody short.
Ad blocker interference detected!
Wikia is a free-to-use site that makes money from advertising. We have a modified experience for viewers using ad blockers

Wikia is not accessible if you've made further modifications. Remove the custom ad blocker rule(s) and the page will load as expected.