David Dossett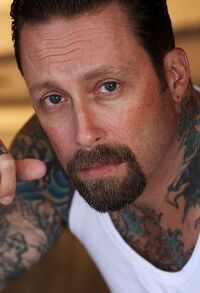 David Dossett is an American actor and composer who co-starred as Boyd's Man in the FX series Justified first season episode, "The Hammer". Dossett has guest starred on the TV shows Cougar Town, 1000 Ways to Die, Sons of Anarchy, Californication, "pitbulls and parolees", and Operation Repo. Dosset also recorded the music for the short film Letters Lucid.
Ad blocker interference detected!
Wikia is a free-to-use site that makes money from advertising. We have a modified experience for viewers using ad blockers

Wikia is not accessible if you've made further modifications. Remove the custom ad blocker rule(s) and the page will load as expected.