Conor O'Farrell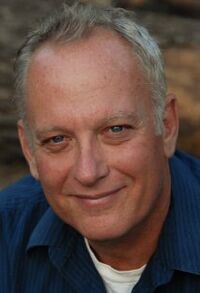 Birthplace
Riverside County, California, USA
Birthdate
January 13, 1956
Conor O'Farrell - born on January 13, 1956 (1956-01-13) (age 61) in Riverside County, California - is an American actor who has a recurring role as ATF Agent Keaton in the FX series Justified.
O'Farrell's most prominent roles are as Darren Leopold on daytime soap opera Port Charles, Phil Albano on the short lived science fiction series Dark Skies and as Jeffrey McKeen on the crime drama CSI: Crime Scene Investigation. He has been appearing in television shows since the late 1980s, having had recurring roles in Murder One, Party of Five, Buffy the Vampire Slayer, Without a Trace, 24, Medium and as Dr. Sledge in the miniseries The Pacific'.
In 1998, he appeared in the HBO mini-series From the Earth to the Moon playing astronaut Jim McDivitt.
In 1999, he co-starred with Kevin Bacon in the supernatural thriller film Stir of Echoes.
In 2002, he co-starred with David Caruso in CSI: Miami as Charlie Berenger in the episode Losing Face, and in 2006 he made a brief appearance as Brogan Cooper in the US hit television series Cold Case.
Ad blocker interference detected!
Wikia is a free-to-use site that makes money from advertising. We have a modified experience for viewers using ad blockers

Wikia is not accessible if you've made further modifications. Remove the custom ad blocker rule(s) and the page will load as expected.