Cleavon R. McClendon III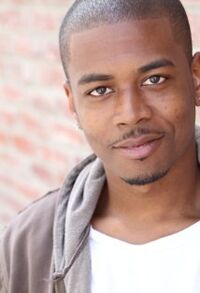 Name
Cleavon Russell McClendon III
Birthplace
Los Angeles County, California, USA
Birthdate
November 19, 1984
Cleavon R. McClendon III - born November 19, 1984 (1984-11-19) (age 32) in Los Angeles County, California, USA - is an American actor who has a recurring role as Bernard in the third season of the FX series Justified
Biography
Edit
He made his screen acting debut in 1999 in the film 'Trippin. In 2001 he appeared in the series Web Girl. In 2002 he played a student in Malcolm in the Middle. In 2003 he appeared in an episode of The District. In 2004 he had roles in The Division and Grounded for Life. In 2006 he appeared in The Game. In 2007 he had roles in Lincoln Heights and Saving Grave. In 2008 he appeared in Cold Case. In 2010 he had roles in an episode of the eighth and final season of 24 and an episode of Dark Blue. In 2011 he appeared in an episode of Law & Order: Los Angeles.
Ad blocker interference detected!
Wikia is a free-to-use site that makes money from advertising. We have a modified experience for viewers using ad blockers

Wikia is not accessible if you've made further modifications. Remove the custom ad blocker rule(s) and the page will load as expected.