Chris Mulkey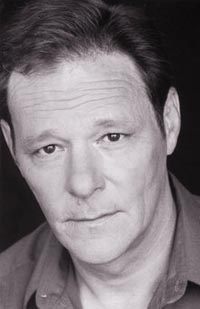 Birthplace
Viroqua, Wisconsin
Chris Mulkey - born May 3, 1948 (1948-05-03) (age 69) - is an American actor and screenwriter who had a recurring role as Walt McCready in the second season of the FX series Justified.
Biography
Edit
Chris Mulkey was born on May 3, 1948 in Viroqua, Wisconsin.
Mulkey is married to actress Karen Landry. Together, the couple has 2 daughters, and the family resides currently in Los Angeles, California.
Handsome, weathered, character player of film, TV and stage. Mulkey began as an ensemble member of the Children's Theatre Company of Minnesota, where he stayed for five years. He made his feature debut in the offbeat comedy "Loose Ends". Other feature credits include Walter Hill's "The Long Riders" and "48 Hrs.", "Patti Rocks", which gave Mulkey his first credit as a screenwriter, "The Hidden", "Gas Food Lodging" and "Broken Arrow" (1996). Mulkey is probably best remembered for his portrayal of sleazy ex-con Hank Jennings in the cult soap-opera "Twin Peaks" . He also displayed comic prowess in the intelligent cop comedy "Bakersfield P.D." Mulkey also appeared in the films "Cloverfield", and he had a recurring in the short-lived TV series "Against the Wall". Mulkey appeared in two episodes of the FOX TV series 24 during its seventh season starring as Starkwood chairman Doug Knowles.
He has had a recurring role in the HBO drama series Boardwalk Empire as Mayor Frank Hague of Jersey City since the first season in 2010.
External links
Edit
Ad blocker interference detected!
Wikia is a free-to-use site that makes money from advertising. We have a modified experience for viewers using ad blockers

Wikia is not accessible if you've made further modifications. Remove the custom ad blocker rule(s) and the page will load as expected.