Chet Grissom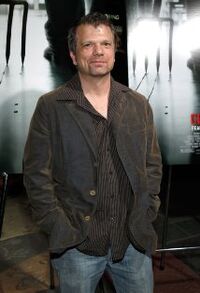 Birthplace
Washington, D.C.
Birthdate
January 27, 1965
Chet Grissom, born on January 27, 1965 (1965-01-27) (age 52) in Washington, D.C., USA, is an actor. He has a recurring role as Officer LaPlante in the series. Grissom has appeared in series such as Shameless, Raising Hope, Scandal, Cougar Town, Southland, Rules of Engagement, Castle, Monk, and Mad Men.
Ad blocker interference detected!
Wikia is a free-to-use site that makes money from advertising. We have a modified experience for viewers using ad blockers

Wikia is not accessible if you've made further modifications. Remove the custom ad blocker rule(s) and the page will load as expected.