Charles Howerton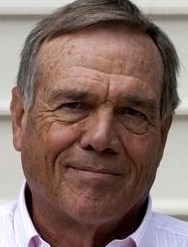 Charles Howerton - born on June 24, 1938 (1938-06-24) (age 79) in Cuero, Texas, USA - is an actor. He guest stars as John-O Hutchins in the sixth season episode "Cash Game". He has appeared in series such as Days of Our Lives, My Name is Earl, The West Wing, The Bold and the Beautiful, Pinky and the Brain, Married... with Children, and Knots Landing.
Ad blocker interference detected!
Wikia is a free-to-use site that makes money from advertising. We have a modified experience for viewers using ad blockers

Wikia is not accessible if you've made further modifications. Remove the custom ad blocker rule(s) and the page will load as expected.