Cathy Cahlin Ryan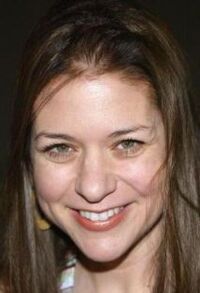 Cathy Cahlin Ryan is an American actor who guest starred as Mrs. Jenson in the FX series Justified Season 3 finale episode "Slaughterhouse".
Biography
Edit
Background
Edit
She is currently married to Shawn Ryan, creator of The Shield and The Unit, and they have two children.
Ryan is best known for playing the character of Corrine Mackey on the police drama The Shield.
A native of Miami, Florida, Ryan has appeared in several television productions such as Numb3rs, Judging Amy, Family Matters, Monk, The Unit, Severance Pay, Roseanne: Portrait of a Domestic Goddess, and Lie to Me.
Ad blocker interference detected!
Wikia is a free-to-use site that makes money from advertising. We have a modified experience for viewers using ad blockers

Wikia is not accessible if you've made further modifications. Remove the custom ad blocker rule(s) and the page will load as expected.