Carla Jimenez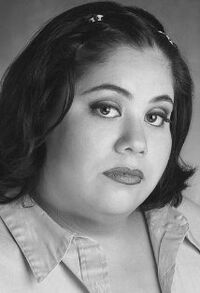 Birthplace
Westwood, California, USA
Carla Jimenez - born May 14, 1978 (1978-05-14) (age 39) in Westwood, California, USA - is an actress who guest stars as Mrs. Pena in the FX series Justified first season episode "Long in the Tooth". She has also appeared in the series ER, Malcolm in the Middle, Wanted, The Shield, My Name is Earl, CSI, Entourage, Dexter, Lincoln Heights, Better Off Ted, FX crime drama Sons of Anarchy, Desperate Housewives and Raising Hope. She has had roles in the films Nacho Libre, Lady in the Water, Miss March and Accepted.
Ad blocker interference detected!
Wikia is a free-to-use site that makes money from advertising. We have a modified experience for viewers using ad blockers

Wikia is not accessible if you've made further modifications. Remove the custom ad blocker rule(s) and the page will load as expected.