Brian Howe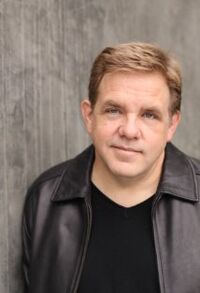 Brian Howe is an actor who had a recurring role as Arnold in the fourth season of the FX series Justified. Howe is most famous for his portrayal of stockbroker Jay Twistle in the film The Pursuit of Happyness. His other films include The Majestic, Catch Me If You Can, RV, Déjà Vu, Evan Almighty and Gran Torino (as Steve Kowalski). Howe has appeared in guest roles in a number of television series, including Crossing Jordan, Judging Amy, The Unit, Without a Trace, Boston Legal, Lie to Me, and was a regular on Journeyman as the newspaper editor until the cancellation of the show by NBC on December 2007 due to low ratings.
Ad blocker interference detected!
Wikia is a free-to-use site that makes money from advertising. We have a modified experience for viewers using ad blockers

Wikia is not accessible if you've made further modifications. Remove the custom ad blocker rule(s) and the page will load as expected.